Disclaimer: The image is for representation purposes only. The packaging you receive might vary.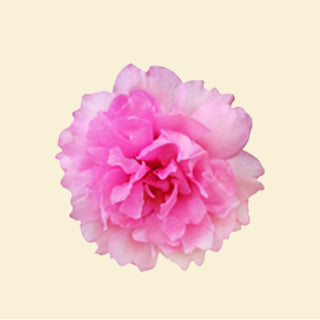 FEATURES
Botanical Name – Rosa damascena
Origin – India
Part of Plant Used – Fresh petals
Method of Extraction – Concrete
Colour – Pale yellow colored liquid
Aroma –Deep, sweet-floral, slightly spicy odor
How to Use – Diffuse, bath and massage
Caution – Rose is an essential oil and as such should not be applied directly, undiluted on the skin or ingested. It should not be taken by pregnant women.
Therapeutic Properties- It is considered good for relieving tired and cramped muscles and is excellent in reducing cramping, pain, nausea, and fatigue associated with menstruation. It helps to get rid of unpleasant odors and relaxes your mind or body. Rose absolute has antiseptic qualities thus helping to treat cuts, minor wounds, and insect bites. It also has a detoxifying and purifying effect.
Skincare- Rose absolute has soothing anti-inflammatory properties and is a tonic for dry, inflamed and itchy skin conditions. Its astringent properties help aging and loose skin to tone and strengthen and also slows down unwanted signs of aging like wrinkles and other age marks. It also prevents acne breakouts and reduces the scars and after marks of boils and also include reduction of stretch marks, surgery scars, and fat cracks associated with pregnancy and delivery. 
Haircare- It strengthens and protects hair roots. 
Emotional- Rose absolute can be used to alleviate the symptoms of stress and anxiety and fights the symptoms of depression. Rose oil is commonly used in aromatherapy to invoke positive feelings, happiness, and joy.
Diffuse
8/10 drops on tissue or in a vaporizer
Bath
8/10 drops in a bath
Skincare & Massage
20/25 drops in a 50ml carrier oil
some pkgs was leaks,thats disappinted
some pkgs was leaks,thats disappinted when i brought in bulk
VERY HIGH GRADE Essential Oil MUST BUY
Ethically Sourced, 100% Natural Products
Environmentally-conscious products infused with the highest grade essential oils.
100%
Vegan
100%
Natural
Toxic
Free
Cruelty
Free
Purity in Every Drop
Our goal is to provide you with the
very best quality and 100% purity in every single one of our products.
Our goal is to provide you with the very best quality and 100% purity in every single one of our products.